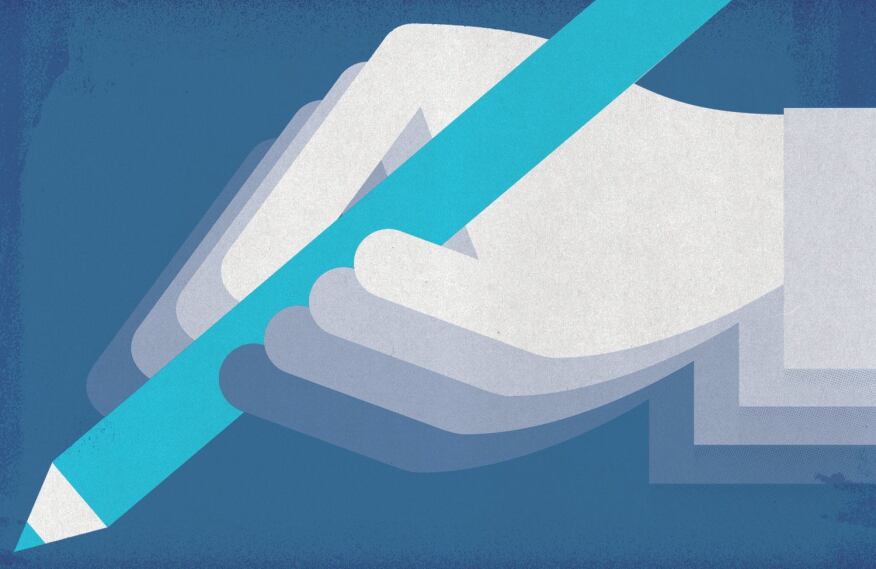 In 2006, El Dorado was invited to enter a local design competition for a site that included four single-family homes, each to be done by a different architect. Thinking that such an approach could be "a mess," the principals of the Kansas City, Mo.–based firm flipped the concept, offering to put together a team of four firms to produce one proposal for the property. The developer agreed, and the design process played out as a charrette between El Dorado and long-time associates Min | Day, based in San Francisco and Omaha, Neb.; Marlon Blackwell Architect, of Fayetteville, Ark.; and Face Design + Fabrication, based in Brooklyn, N.Y. After a day of hashing out design ideas in Kansas City, the architects decamped to their own offices to work on the pieces they were assigned.
"If you looked at the project, I'm not sure you'd say it looks like any one of us," says El Dorado principal David Dowell, AIA. Ultimately, someone else won and the homes were never built, but that didn't diminish the pleasure of working together. "Those were the people we were in cultural alignment with, and we wanted to spend time talking about design," he adds. "It seemed like a great opportunity to work with people we like to hang out with."
Collaboration among firms isn't new, but it's getting a second look these days as architects search for ways to work smarter with fewer resources. Of course, there are many forms of collaboration. Some are cultural, among like-minded friends who think it would be fun to work together; other residential practices team up to land projects they wouldn't ordinarily get by themselves because of scale, type, financing structure, or location. Either way, there's a perceptible shift in the way architects are thinking about this issue. "The people we're talking to are not interested in traditional collaborative concepts where you hand over the schematic design and they do the rest," Dowell says. "They're more interested in ideas, in going someplace they haven't been before."
Whatever the motivation, such partnerships are gaining momentum across the profession, says Bob Fisher, principal of the Greenway Group, in Norcross, Ga. "The drive toward collaboration is coming from clients, who want to cut out waste, but also from all parts of the process," he says. "Done right, it can open possibilities for architects to be more successful and to do better things for their clients."
Global Village
Pasadena, Calif., designers Stephano Polyzoides and Elizabeth Moule, AIA, also believe there is a future in this kind of work. In recent years their firm, Moule & Polyzoides, has shed roughly half the 25 employees it had when the economy was humming along. Though small, the New Urbanist firm has generated work across the U.S. and the globe by joint-venturing with colleagues. In the U.S., they have productive relationships with a handful of architects who design polished civic and commercial buildings but aren't necessarily skilled in urban planning and architecture, including how to work with a city's administrative mechanisms and deal with neighbors. They've also gone after smaller pieces of the pie, such as schematics and design development on projects where someone in another region or state produces working drawings.
In many cases, Polyzoides says, it does mean being satisfied with less involvement and therefore less control. "Our colleagues are more content now with collaboration and taking a smaller piece of action as long as it moves in a certain direction," he says. "We're in a constant process of reinventing the way we practice based on what we know, our values, and what will sustain us in the long run. If we did business the way we did it 20 or even 10 years ago, we'd be out of business. It's not a choice whether you shift or rethink yourself, it's an absolute necessity."
For Audrey Matlock, FAIA, principal of Audrey Matlock Architect, in New York City, collaboration is the ticket to international commissions. As megaprojects draw U.S. architects to far-flung locations, local partnerships are necessary to finesse language barriers, zoning laws, and building codes. Matlock, for example, just completed work on a glass entry pavilion—the gateway for a large mixed-used project in Kazakhstan, where she's also designed a sports center and a private residence.
Long-term relationship-building is at the heart of the firm's work there. A friend at Skidmore, Owings & Merrill, Matlock's former employer, introduced her to the chairman of Capital Partners, a developer in Kazakhstan. He hired her to design his house, as well as the Medeu Sports Center and the gateway pavilion. On each project, she worked with the local architecture firm Artetra, whose owner is a friend of the developer. "We aspire to get projects together," Matlock says. "They understand how we detail and what we're looking for, and we bring them more work with a design focus." Artetra provided surveying and dimensioning services and relayed comments from contractors, she says, acting like an interpreter. But unlike many foreign arrangements, she completes the construction documents, which the local firm stamps.
Matlock also seeks out collaborative opportunities free from the complexities of real clients and programs. Last year she joined Turkish architects at a planning firm and a fabrication firm to submit a multimedia presentation at the Istanbul Design Biennial. "The idea was to get exposure," she says. "It was a place where we could just investigate some ideas with people we have already built relationships with."
While being a team player is part of her firm's DNA—early on, a series of Armstrong World Headquarters buildings with Gensler helped put her firm on the map—Matlock is spending more time developing those relationships these days. "The most important thing is synergy—finding someone who appreciates how you approach projects, so they're part of your team, as if they're in your office," she says.
Matchmaking
Architects can build their businesses, Fisher believes, if they find a collaborative model that is profitable for themselves and affordable for the client. The scale of each organization is a factor in that equation. Two smaller firms of 12 to 15 people might be an easier pairing than, say, a 10-person residential practice and a 100-person architecture and engineering firm. Larger firms have more overhead, which makes them more expensive to partner with.
Emerging technology complicates deal-cutting, too. Revit, for example, skews traditional divisions of labor. "By the end of design development, we're doing more work than usual, but are learning where to draw that line," says Jeffrey Stuhr, AIA, a partner at Holst Architecture, in Portland, Ore.
Over the years, the firm has established a solid foothold in the multifamily market by working as design architects with larger Portland firms such as Ankrom Moisan, which served as the architect of record on the 16-story, 937 Condominiums, designed in 2007 when Holst was a firm of just 10. Now with 24 employees, the firm is parlaying that experience into apartments and student housing on the other side of the country in Amherst, Mass.
"One thing we've always said is that we want to have a hand in the project through to the end," Stuhr says. "We look at it as 80–20: We're primarily responsible for 80 percent of the work up front and 20 percent on the backside, still influencing decisions that get made through construction documentation, and particularly value engineering as it affects design issues. But it's a calculated thing. In some cases, taking a smaller role allows us the opportunity to expand our abilities."
El Dorado, too, seeks out marriages of scale and expertise. "As we are looking for more complex and larger projects, the culture of collaboration has to be part of our M.O.," Dowell says. "Nobody would ever let us come to the table to talk about why we might be a good fit to design a conservatory. We're in regular communication with a handful of self-selected mentors about looking for opportunities together."
The firm recently partnered with New York–based FXFowle on a schematic design for Tulane University's Richardson Memorial Hall, which houses the School of Architecture. Both firms were among the finalists, and the school requested that they work together. "It's a challenge as the scale grows—they're a global practice, we're 20 people," Dowell says. "But it worked out great. The burden is on us to figure out how the organizational structure works, but it's never been the reason not to work that way. We fold those experiences into the core identity of who we are."
Such nonhierarchical collaborations are more relaxed than ones where the roles are contractual and clearly defined. Almost unintentionally, Studio Dwell Architects, in Chicago, has become the go-to firm for out-of-town architects, taking on the liability of construction documentation and administration as the architect of record. "If the opportunity presents itself, I won't avoid it," says principal Mark Peters, AIA, "but we're busy enough that we don't try to push that angle."
Still, he has benefited from association with large, nationally recognized firms who have deeper knowledge, not to mention deeper marketing budgets. Nearly a decade ago, Studio Dwell worked with Seattle-based Miller Hull Partnership on 156 West Superior, a nine-story condo building in Chicago. In addition to the jump in scale from primarily single-family infill, the partnership boosted Studio Dwell's press exposure. "The high-rise work we are doing is a result of our design track record and a natural progression into larger projects, and 156 Superior was part of that journey," Peters says.
With frequent commissions outside of its Dallas base, JHP Architecture/Urban Design is usually on the other end of the relationship. An example is the award-winning Columbia Parc at the Bayou District, in New Orleans, a 17-block revitalization of the Katrina-ravaged St. Bernard's housing project, where Broadmoor Design Group acted as the architect of record. In choosing partners, the architects at JHP check the grapevine for a good fit. They conduct interviews and review past work, avoiding firms with clashing egos and agendas.
"Some of it is just making sure the other team member is as interested in meeting the timeline expectations as we are," says JHP partner Ron Harwick, AIA, "and making sure there are enough details on their drawings to implement the design. If you don't have good details, you won't get a good project."
The fee can be tricky for design architects, too, as most firms recoup some of the time spent on design in the working drawings phase. "You have to watch your hours to make sure the cost isn't expanding," says JHP partner John Schrader, AIA, LEED AP. "We try to increase the normal percentage of design fee to cover the extra hours we will probably put in." He says collaborations represent roughly 8 percent of the firm's work—typically commissions of 300 to 400 units and $40 million or so in construction costs.
"You have to be careful to manage it so you're not inefficient," agrees David Baker, FAIA, principal of David Baker + Partners, Architects, in San Francisco. "You don't want three strong architects battling it out." He worked with Will Bruder, FAIA, and Harry Teague, AIA, on Taxi, a mixed-use project in Denver, and says that while such projects are typically as profitable as any other, they aren't necessarily part of his business plan. Currently he and Paulett Taggart Architects, a local firm, are co-designing several blocks of Hunters View, a San Francisco Housing Authority project located in the Bayview-Hunters Point neighborhood. "We were competitors and thought, 'Why not go after this together so we don't have to compete?' " Baker says.
There are pragmatic reasons for embracing the team approach. When you're small, it's a way to expand your capabilities. And material and technological innovations from the past decade have already made interdisciplinary collaborations the norm. But there are also underlying philosophical reasons for teaming up that have nothing to do with finances or efficiency. "When you go to someone else's garden, you learn stuff," Baker says. "You learn about firm culture, how people function professionally, and what their priorities are."
Baker's noticed a shift in the way that up-and-coming architects expect to practice. The people he's hiring aren't as likely to have read The Fountainhead as are people from previous generations, he says, and they have less ego about authorship. That suits him just fine. "I think it's like living in a village," he says. "In the modern world, you have nuclear families living in suburban houses. The less you see the neighbors, the less you learn culturally. Collaboration is more of a village atmosphere."
---
Joined at the Hip
Two strong firms in the Carolinas have managed to join forces while preserving the autonomy of each. Neal Prince Architects was a small, 44-year-old practice in Greenville, S.C., specializing in high-end residential and worship facilities. LS3P, in Charleston, S.C., had more than 200 employees spread among four regional offices, and a portfolio ranging from higher education to healthcare.
The firms' respective owners, former Clemson University classmates James A. Neal, FAIA, and Frank E. Lucas, FAIA, had long toyed with the idea of combining the two practices.
In 2011, "the bad economy pushed the idea into reality," says Matt Tindall, AIA, LEED GA, an associate at what is now Neal Prince Studio. "They offered us a greater regional and national presence. We offered them two markets they didn't have."
Neal Prince Studio, which employs about 28 people, functions as a private label of LS3P. "We want the brands to be complementary, so there are some similarities in our graphics," but the boutique studio's marketing materials reflect its more personal touch, says Katherine N. Peele, FAIA, LEED AP, LS3P's executive vice president for practice.
The relationship's benefits are mutual. Neal Prince Studio has more work, and Tindall attributes that to exposure it now has in the other North and South Carolina regions where LS3P works, as well as access to more sophisticated technology and marketing. "LS3P does a lot of high-profile work for CEOs and business owners, and its commercial clients are coming to us for residential work," he says.
LS3P makes use of the other's residential sensibilities—not just in design but in construction. "Because Neal Prince Studio is so used to working in wood construction and detailing at a residential scale, sometimes we're able to bring that expertise to mixed-use projects such as clubhouses and condos," Peele says.