More from RESIDENTIAL ARCHITECT
Why devote an entire issue to the MASS Design Group? Not only is the nonprofit firm bringing architecture to communities in need, it's piloting a profoundly more sustainable and ethical model of professional practice.
Read more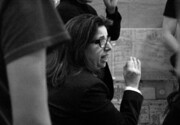 Known for her teaching practices and architecture career, the New York design figure leaves behind a legacy of advocacy.
Read more
weaetxdyvaydzcwq