More from RESIDENTIAL ARCHITECT
A dark, gated wall lends intrigue to this small house in the forest.
Read more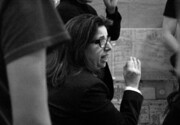 Known for her teaching practices and architecture career, the New York design figure leaves behind a legacy of advocacy.
Read more
weaetxdyvaydzcwq
This year's program recognized projects in Seattle, St. Louis, and Hayward, Calif.
Read more