More from RESIDENTIAL ARCHITECT
In April, the unemployment rate dropped yet again and job growth rebounded by 167 percent.
Read more
Plus, self-healing asphalt, a biodegradable semiconductor for e-waste, and more design-tech news from this week.
Read more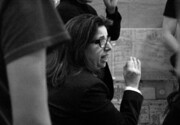 Known for her teaching practices and architecture career, the New York design figure leaves behind a legacy of advocacy.
Read more
weaetxdyvaydzcwq