More from RESIDENTIAL ARCHITECT
For the first time in its 28-year history, The New American Home had a homeowner attached from the start.
Read more
Amid the thousands of products at IBS, these stand out.
Read more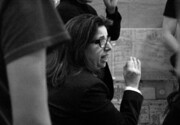 Known for her teaching practices and architecture career, the New York design figure leaves behind a legacy of advocacy.
Read more
weaetxdyvaydzcwq