Firm Description
Winkelman Architecture
Projects
Denmark, ME

Steuben, ME

Brunswick, ME
More from RESIDENTIAL ARCHITECT
Portland, Maine, architect Will Winkelman has a knack for seeing architectural potential in commonplace industrial artifacts.
Read more
Why devote an entire issue to the MASS Design Group? Not only is the nonprofit firm bringing architecture to communities in need, it's piloting a profoundly more sustainable and ethical model of professional practice.
Read more
weaetxdyvaydzcwq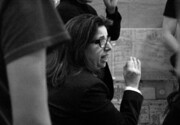 Known for her teaching practices and architecture career, the New York design figure leaves behind a legacy of advocacy.
Read more