Firm Description
The Kubala Washatko Architects Inc.
Projects
Award Winning

Madison, WI, United States

Award Winning

Fox Point, Wisconsin

Award Winning

Fox Point, Wis.
More from RESIDENTIAL ARCHITECT
Lance Hosey surveyed 150 sustainability experts about the best green buildings of the past 30 years. What did he learn?
Read more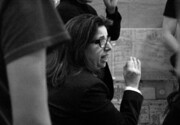 Known for her teaching practices and architecture career, the New York design figure leaves behind a legacy of advocacy.
Read more
weaetxdyvaydzcwq
This year's program recognized projects in Seattle, St. Louis, and Hayward, Calif.
Read more