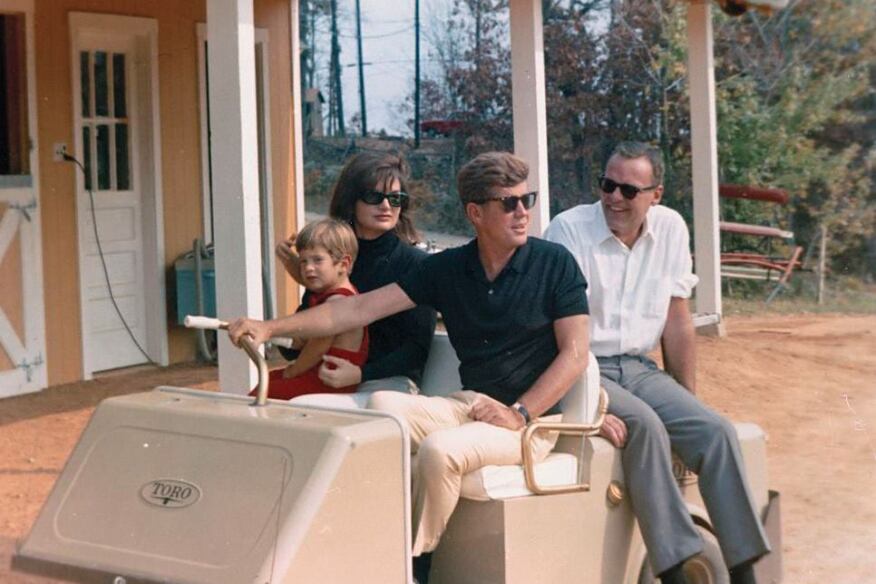 Rolling country hills, foxhunting, and equestrian culture. These are the attributes and hobbiesweaetxdyvaydzcwq Jackie Kennedy focused on when designing the Virginian home in Atoka, a community four miles west of Middleburg, that would bring her and her husband closer during his presidency. Chronicling the "Wexford" home, dubbed by Jackie to allude to John's Irish background, is the "Kennedy Archive: Jackie Plans Her Dream Home for Jack," a 400-piece archive of a three-year building process. The extensive collection will be a part of a live auction event hosted by Boston-based RR Auction in Cambridge, Mass., on Feb. 19, at the Royal Sonesta Hotel.
Other items featured in the auction are a signed photograph of John and Robert Kennedy in the Oval Office, Jackie's Delman Linen shoes, a White House wallpaper swatch removed by Jackie during its renovation, and Kennedy wedding china and silverware collection used at their Newport, R.I., reception.

Consisting of letters, pictures, and building plans, the archive set in three binders mainly focuses on 1963—when a bulk of the construction took place and the house was completed. Originally set on a 39-acre site (it has since expanded to 167), the 5,050 square-foot, one-story stucco home is filled with natural light and views of the Blue Ridge Mountain range. The interiors include original parquet floors, his and her dressing rooms, multiple fireplaces, a formal dining room, built-in cabinets and bookcases, and nine-foot ceilings. Surrounding the house are natural stone landscaping, a flagstone pool deck with an outdoor cooking area, a stone patio, and a tennis court. Depicting all of these aspects are two large brown folders, also a part of the auction, consisting of 18 oversized building plans and 26 official White House photographs—depicting both the furnished interiors and exteriors of the completed home.

Set in Virginia Hunt Country, surrounded by other historic farms and estates, it was the first and only home commissioned and designed by Jackie, which sold a year after the president's death. The property was later leased to Ronald Reagan by a Nixon cabinet member in 1980, where he would prepare speeches for his presidential campaign against Jimmy Carter. The Reagan's neighbors were former Sen. John Warner and his then-wife, actress Elizabeth Taylor.
Notable items up for bidding associated with the former first lady include ten pages torn from French design magazines with her notes, five pages of layout sketches, and handwritten letters between Jackie and the building agent, who's family wishes to remain anonymous.
"This house may not be perfectly proportioned—but it has everything—all the places we need to get away from each other—so husband can have meetings—wife paint—all things so much bigger houses don't have," Jackie Kennedy wrote to the building agent, who the presidential couple knew through horseback riding together. "I think it's brilliant!"

Jackie initially started out with a $40,000 budget, at JFK's request that she keep the home modest, but the costs escalated to $100,000 by completion. Although she feared he would not like it because he preferred sailing and his family's Hyannis Port compound, the president looks joyous when seeing his wife's hard work for the first time, as evident in the photographs taken by White House photographer Cecil Stoughton.
"You have done the most fantastic job and everyone agrees that house is really a dream," Jackie said in another letter to the builder. "One could not wish for anything more perfect—if only we could live there all year long! And Jack loves it."
Unfortunately, John only spent about three weekends at the home before his assassination in 1963, according to Bobby Livingston, executive vice president at RR Auction. Seeing an evident shift in the president's disposition during that short time, Jackie wrote to her close friend and artist Bill Walton, saying "I think we're going to make it. I think we're going to be a couple. I've won."